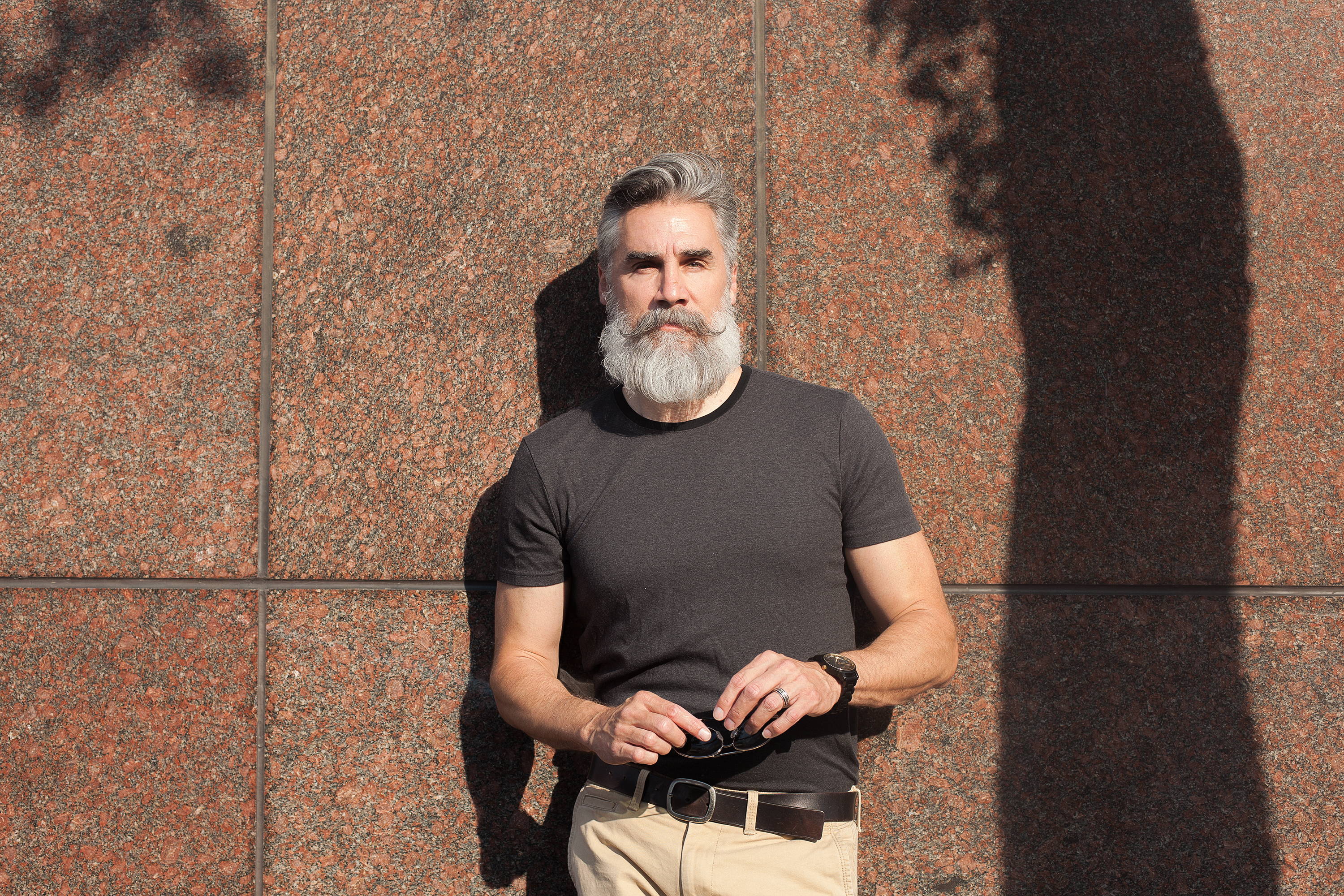 Accomplished architect, beloved beardsman, proud husband and father–Greg Berzinsky has inspired millions with his grooming advice and leadership.
We've wrote the book on Greg Berzinsky in the past; if you want the unabridged version–check it out.
But our preferred way to get to know Greg is through his content.
You see, followers of Greg's Instagram (@berzinsky) and weekly uploads to the Beardbrand Alliance YouTube channel experience a common side effect: they feel the sudden desire to become more awesome. They start hitting the gym, wearing clothes that fit, speaking with elegance (ok, that one needs fact checking–but we can hope), and grooming like men who give a damn.
These men inspire us at Beardbrand and fuel our mission to Make Men Awesome.
If you need a little Greg Berzinsky motivation to get started started on your journey towards more awesome, check out these classic videos:
When you're ready to build out your grooming routine, we'll be here for you. You can find Greg's favorite products curated below.
One bar, FIVE different functions
Our Utility Bar is engineered to work as a body wash, shave soap, face cleanser, beard wash, and hair shampoo. This puck-shaped bad boy is easy to hold and it coasts over your skin like a cross-ice pass from Gretzky. You'll only drop it when you're ready to step out of the shower and face-off with the day.
Use it for: washing your body, face, beard, and hair, and as a shave soap.
How Much You Get: 5 oz / 142 g (approx. 1-2 months).
Naturally-styled mustache without the wax buildup
Beardbrand Mustache Wax in a pocketable tube is ideal for those on the go. It provides a medium hold and is perfect for creating a naturally-styled mustache. It's not a high-hold wax so it won't give you a stiff 'stache. But, it will give you a free-flowing Wyatt Earp style curl.
Use it for: a loose, naturally styled handlebar mustache, or to control flyaways.
How Much You Get: .15 oz / 4.25 g (approx. 3 months).
The world's best Beard Oil just got better
Reformulated with no known DHT-inhibiting ingredients, Beardbrand delivers a brand new, game-changing Beard Oil. Our blend of Abyssinian, Babassu, Jojoba, and Castor oils is like nothing else on the market. It absorbs faster, lasts longer, and is even less greasy than the original (crazy, right?).
Use it for: maintaining a healthy, soft, hydrated, and awesome smelling beard.
How Much You Get: 1.0 oz / 30 ml. (approx. 3 months).
A day at the beach—in a bottle
Sea Salt Spray takes the standard messy waves and volume you get from a day swimming in salt-water and adds a touch of extra texture and hold to the style. Infused with kaolinite clay to mimic the grittiness of sand, it's almost as good as a day at the beach.
Use it for: adding volume and texture to thinner hair and beards, or enhancing the natural curl pattern of thicker hair and beards.
How Much You Get: 3.4 oz / 100 ml. (approx. 3 months).
SHAMPOO & CONDITIONER SET
You didn't even know your hair could feel this good
Getting the hairstyle you want starts with how you wash and condition it. Beardbrand Shampoo & Conditioner are free of sulfates, parabens, and silicones, giving you hair that is truly clean, soft, and easier to style. Get pumped, because awesome hair days await.
Use it for: keeping your hair (and scalp) clean, soft, and easier to style.
How Much You Get: 11.0 fl oz / 325 ml each (approx. 3 months) per bottle.
If you aren't completely satisfied with our products, we'll take care of you. If something doesn't work, we'll find you a product that does, and if we can't, we'll make you whole.
We offer full refunds up to 60 days from the date of purchase.

After 60 days, we can do a refund as store credit.

Swaps are always free (net the difference in product costs).
SAY GOODBYE TO SCENT CONFUSION
What happens when your soap, hair care products, beard care products, styling products, and cologne are all in entirely different fragrances?
You end up smelling all discombobulated. It's confusing—it's scent confusion.
We've worked hard at Beardbrand to formulate a full line of products for hair, beard, and skin in six awesome fragrances. With 11 unique products available in all Gold Line fragrances, and 11 in all Silver Line fragrances, Beardbrand has you covered from the top down so you can finally say goodbye to scent confusion.
SCENT CONFUSION™