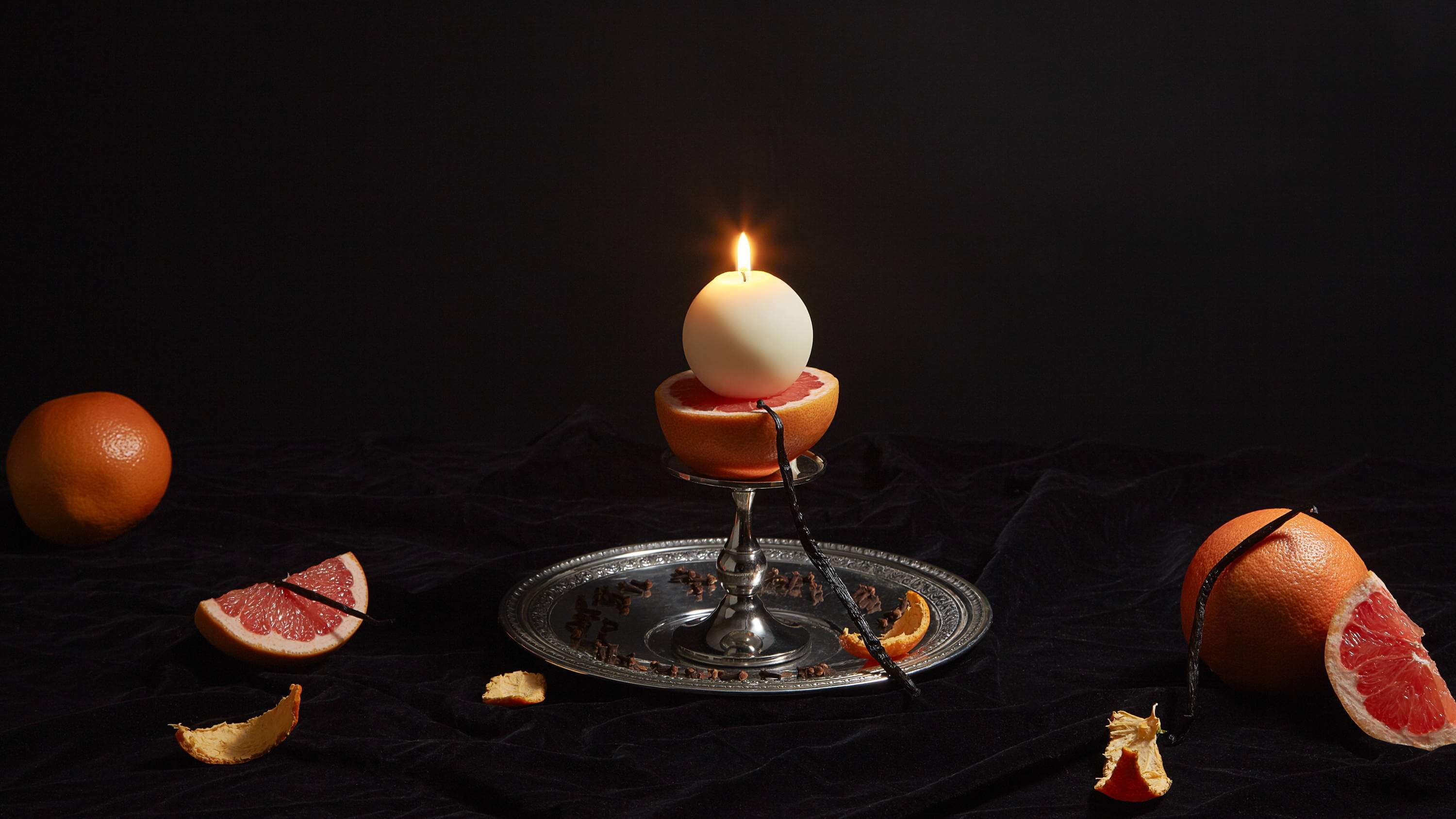 Some things are timeless, like an old fashioned in an underground Manhattan bar while Dave Brubeck's "Take Five" plays softly in the background. And when it comes to fragrances, few are as timeless as Spiced Citrus. Bright, refreshing notes of citrus are muddled with vanilla and clove, giving it an intoxicating sweetness that's hard to resist. Spiced Citrus is one part smooth, one part sophisticated, and always well received. Use responsibly.
➤ Heads up!
We are streamlining our product offering and will be retiring Spiced Citrus products over the course of the year. These changes won't be immediate, but as products in those fragrances go out of stock, we won't be replenishing them. Click here to learn more about why we're making these changes.
Scroll down to shop Spiced Citrus subscriptions or click here to bundle up and save.
Spiced Citrus, delivered every 3 months.
Free delivery: subscription orders always earn free delivery.*
Instant Alliance Access: spend $150 on your first subscription order and gain instant lifetime access to the Beardbrand Alliance Private Forum ($90 value).
Looking for individual quantity items in Spiced Citrus? Check here.
*USA Only
The world's best Beard Oil just got better
Reformulated with no known DHT-inhibiting ingredients, Beardbrand delivers a brand new, game-changing Beard Oil. Our blend of Abyssinian, Babassu, Jojoba, and Castor oils is like nothing else on the market. It absorbs faster, lasts longer, and is even less greasy than the original (crazy, right?).
Use it for: maintaining a healthy, soft, hydrated, and awesome smelling beard.
How Much You Get: 1.0 oz / 30 ml. (approx. 3 months).
UTILITY BALM – SUBSCRIPTION
Unrivaled versatility for beard, hair, skin, and tattoos
Like a utility knife, Beardbrand Utility Balm is designed for the beardsman who needs a do-it-all product. It features all the benefits of our Beard Oil, but in a balm form that gives more control to pesky flyaways, works magic on dry skin, and adds shine and vigor to fully healed tattoos.
Use it for: long-lasting conditioning for beard, hair, skin, fully-healed tattoos, and more.
How Much You Get: 3.4 oz / 100 ml. (approx. 3 months).
STYLING BALM – SUBSCRIPTION
All-day style for hair and beard without the crunch
Beardbrand Styling Balm delivers a medium hold that gives a free-flowing, natural look to your beard and head hair while providing a satin-like finish. It's flexible, so you can run your fingers through your hair without it feeling hard, stiff, and crunchy.
Use it for: keeping your hair and beard styled without being stiff or crunchy.
How Much You Get: 3.4 oz / 100 ml. (approx. 3 months).
WASH & SOFTENER – SUBSCRIPTION
Keep your beard clean, soft, and awesome
If you prefer your beard to be drier than a Texas summer, keep washing it with hair shampoo. If you prefer your beard to be clean, soft, and awesome without drying the skin beneath it—grab a Beardbrand Beard Wash & Softener set.
Use it for: keeping your beard (and the skin beneath it) clean, soft, and easier to style.
How Much You Get: 3.4 fl oz / 100 ml (each) (approx. 3 months) each.
*Silver Line Beard Wash may be packaged in alternate round bottles due to covid-related supply-chain challenges.
UTILITY BAR – SUBSCRIPTION
One bar, FIVE different functions
Our Utility Bar is engineered to work as a body wash, shave soap, face cleanser, beard wash, and hair shampoo. This puck-shaped bad boy is easy to hold and it coasts over your skin like a cross-ice pass from Gretzky. You'll only drop it when you're ready to step out of the shower and face-off with the day.
Use it for: washing your body, face, beard, and hair, and as a shave soap.
How Much You Get: 5 oz / 142 g (approx. 1-2 months).
Don't sweat it; you smell awesome
Beardbrand Deodorant delivers natural odor protection without the aluminum, baking soda, alcohol, and other harsh ingredients found in ordinary antiperspirants. With all three Silver Line fragrances available, Beardbrand Deodorant neutralizes funk-causing sweat molecules and leaves your pit beards smelling as awesome as your chin beard.
Use it for: keeping your body odor in check.
How Much You Get: 2.5 oz / 70 g (approx. 3 months).
MUSTACHE WAX – SUBSCRIPTION
Naturally-styled mustache without the wax buildup
Beardbrand Mustache Wax in a pocketable tube is ideal for those on the go. It provides a medium hold and is perfect for creating a naturally-styled mustache. It's not a high-hold wax so it won't give you a stiff 'stache. But, it will give you a free-flowing Wyatt Earp style curl.
Use it for: a loose, naturally styled handlebar mustache, or to control flyaways.
How Much You Get: .15 oz / 4.25 g (approx. 3 months).
SEA SALT SPRAY – SUBSCRIPTION
A day at the beach—in a bottle
Sea Salt Spray takes the standard messy waves and volume you get from a day swimming in salt-water and adds a touch of extra texture and hold to the style. Infused with kaolinite clay to mimic the grittiness of sand, it's almost as good as a day at the beach.
Use it for: adding volume and texture to thinner hair and beards, or enhancing the natural curl pattern of thicker hair and beards.
How Much You Get: 3.4 oz / 100 ml. (approx. 3 months).
SHAMPOO & CONDITIONER – SUBSCRIPTION
You didn't even know your hair could feel this good
Getting the hairstyle you want starts with how you wash and condition it. Beardbrand Shampoo & Conditioner are free of sulfates, parabens, and silicones, giving you hair that is truly clean, soft, and easier to style. Get pumped, because awesome hair days await.
Use it for: keeping your hair (and scalp) clean, soft, and easier to style.
How Much You Get: 11.0 fl oz / 325 ml each (approx. 3 months) per bottle.
---
Don't worry; if you aren't completely satisfied with our products, we'll take care of you. If something doesn't work, we'll find you a product that does, and if we can't, we'll make you whole.
We offer full refunds up to 60 days from the date of purchase.

After 60 days, we can do a refund as store credit.

Swaps are always free (net the difference in product costs).
If you don't love the Beardbrand product or the fragrance you purchased, we'll buy it back or exchange it for another fragrance—no questions asked. Just head over to our Returns & Exchanges page to initiate your return or exchange.
Our goal is to ship any order out by 2:00 PM CST the same day. The average shipping time is two days but varies based on your location (we ship from Dallas, TX). Shipping timeframes are not guaranteed and provide a rough estimate for when you will receive your products. Rates are for continental USA.
Shipping Rates: $6.99 standard & $11.99 premium shipping

Free Shipping for USA orders over $75

Free Standard Shipping or $5 Off Premium Shipping for Beardbrand Alliance Members
We do not currently ship to Europe, UK, Russia, Mexico, Ghana, and Morocco. Customers in other countries can place orders from our store. All customs and taxes are the responsibility of the buyer. Shipping prices are at market rates and calculated at checkout.