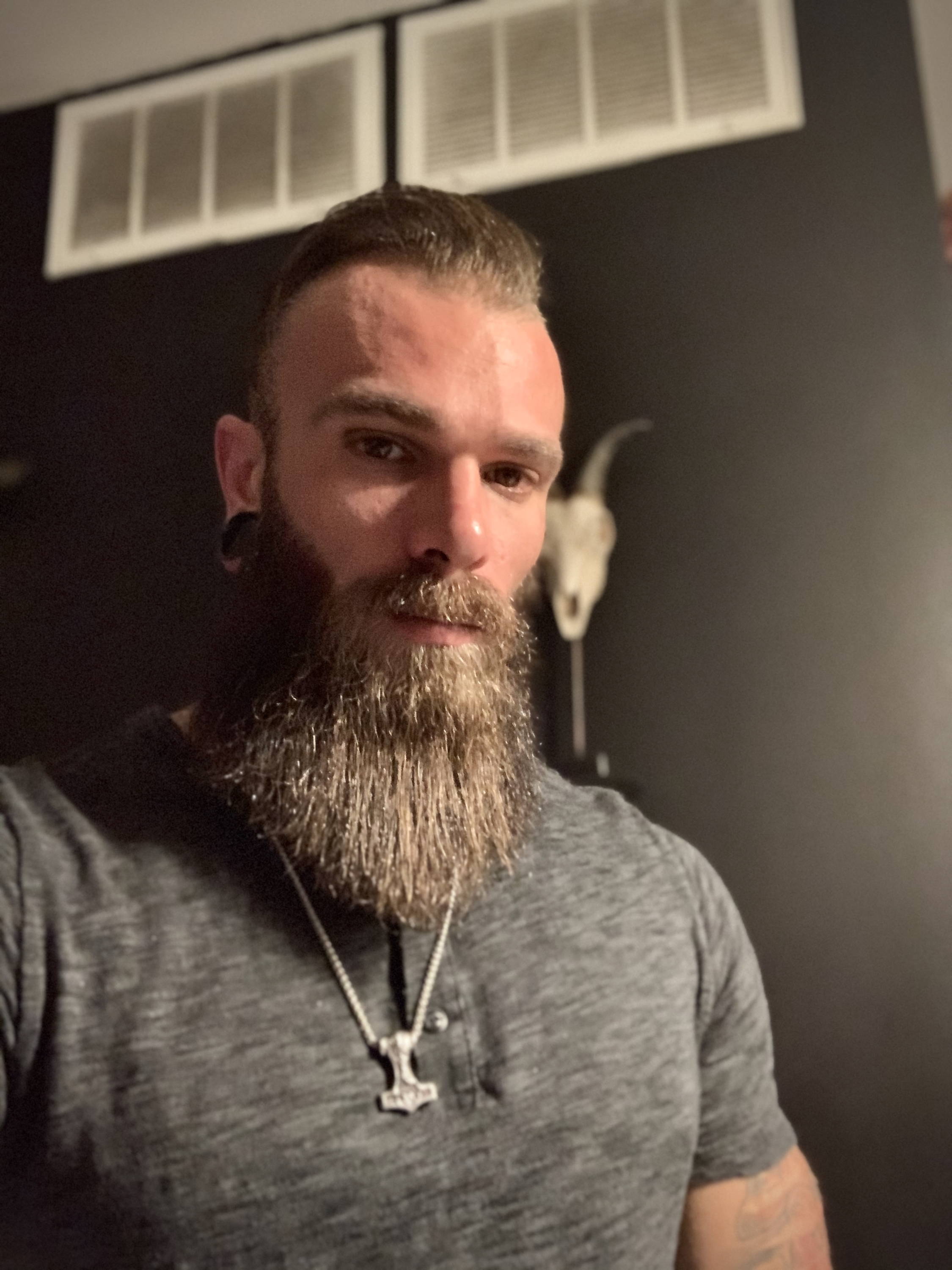 It all starts with loving the man looking back at you in the mirror.
Just ask fitness buff and sous chef, Daniel Kauffman (ig: thor_real). Besides elevating his awesome Viking-esque look, a consistent grooming routine helps gives him the confidence needed to crush the day.
In his words:
"I choose to focus on my grooming and style to give me the confidence I need to put myself out there. I enjoy the routine of it all and breaking the mold from time to time. I enjoy a style that's well maintained, but organic. A well groomed man is a successful man."
We curated Daniel's favorite Beardbrand products below. Grab them today to get started on your grooming journey.
Naturally-styled mustache without the wax buildup
Beardbrand Mustache Wax in a pocketable tube is ideal for those on the go. It provides a medium hold and is perfect for creating a naturally-styled mustache. It's not a high-hold wax so it won't give you a stiff 'stache. But, it will give you a free-flowing Wyatt Earp style curl.
Use it for: a loose, naturally styled handlebar mustache, or to control flyaways.
How Much You Get: .15 oz / 4.25 g (approx. 3 months).
A day at the beach—in a bottle
Sea Salt Spray takes the standard messy waves and volume you get from a day swimming in salt-water and adds a touch of extra texture and hold to the style. Infused with kaolinite clay to mimic the grittiness of sand, it's almost as good as a day at the beach.
Use it for: adding volume and texture to thinner hair and beards, or enhancing the natural curl pattern of thicker hair and beards.
How Much You Get: 3.4 oz / 100 ml. (approx. 3 months).
All-day style for hair and beard without the crunch
Beardbrand Styling Balm delivers a medium hold that gives a free-flowing, natural look to your beard and head hair while providing a satin-like finish. It's flexible, so you can run your fingers through your hair without it feeling hard, stiff, and crunchy.
Use it for: keeping your hair and beard styled without being stiff or crunchy.
How Much You Get: 3.4 oz / 100 ml. (approx. 3 months).
If you aren't completely satisfied with our products, we'll take care of you. If something doesn't work, we'll find you a product that does, and if we can't, we'll make you whole.
We offer full refunds up to 60 days from the date of purchase.

After 60 days, we can do a refund as store credit.

Swaps are always free (net the difference in product costs).
SAY GOODBYE TO SCENT CONFUSION
What happens when your soap, hair care products, beard care products, styling products, and cologne are all in entirely different fragrances?
You end up smelling all discombobulated. It's confusing—it's scent confusion.
We've worked hard at Beardbrand to formulate a full line of products for hair, beard, and skin in six awesome fragrances. With 11 unique products available in all Gold Line fragrances, and 10 in all Silver Line fragrances, Beardbrand has you covered from the top down so you can finally say goodbye to scent confusion.
SCENT CONFUSION™