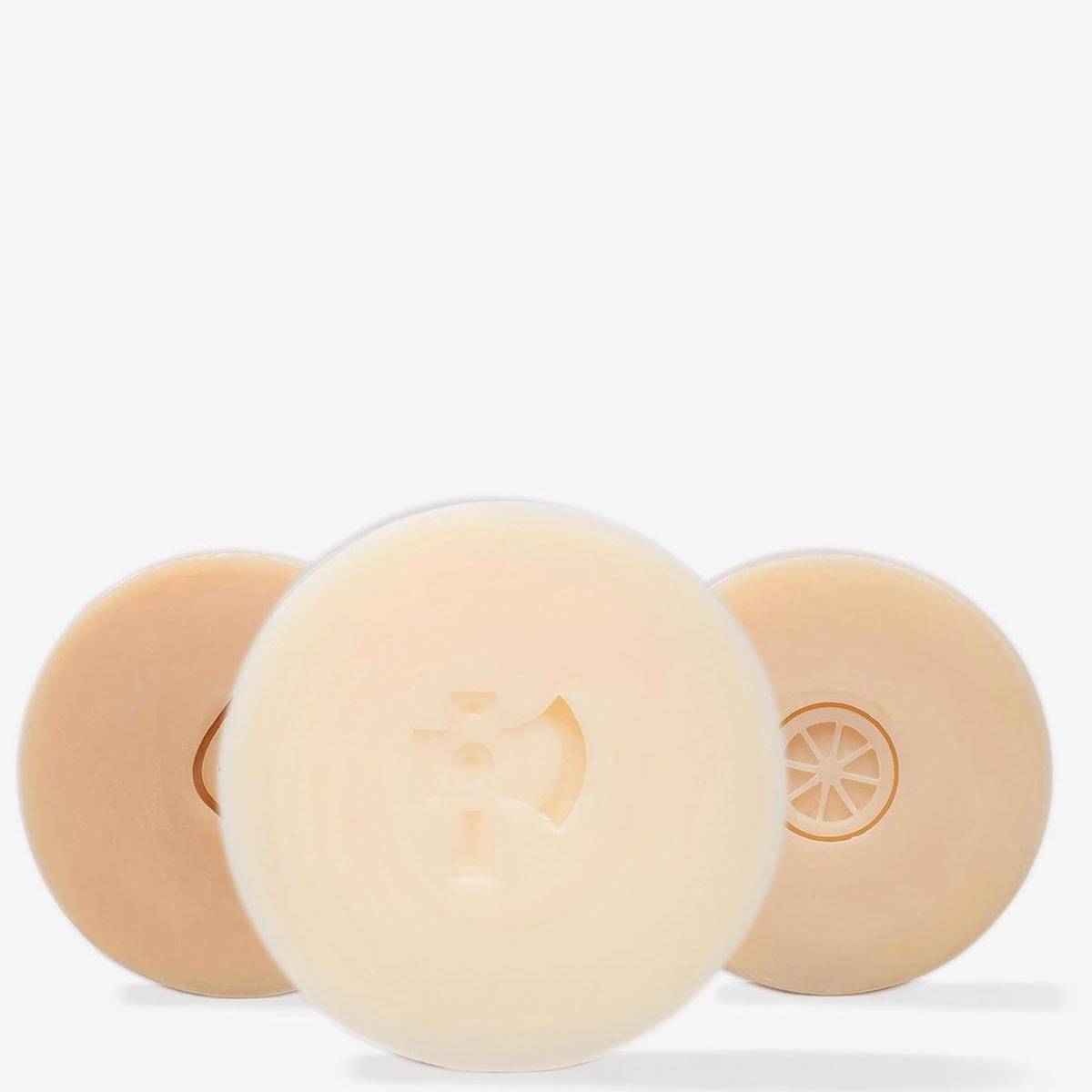 Best value – 20% Bundle Savings Included in Cart
One ultra-cleansing shampoo puck            
Wash your hair like you give a puck with the Beardbrand Utility Bar. Sweet almond oil and coconut oil gently dislodge dirt without stripping away essential oils from the hair shafts, and the ultra-hydrating mango and cocoa butter help lock in moisture and keep hair soft. Formulated with no sulfates, silicones, or parabens, this shampoo puck is safe for all hair types.
Plus, this awesome variety pack let's you try out each of our Silver Line fragrances to find your favorite.
Includes: Tree Ranger Utility Bar x 1, Tea Tree Utility Bar x 1, Spiced Citrus Utility Bar x 1; 5 oz / 142 g (approx. 1-2 months) per bar.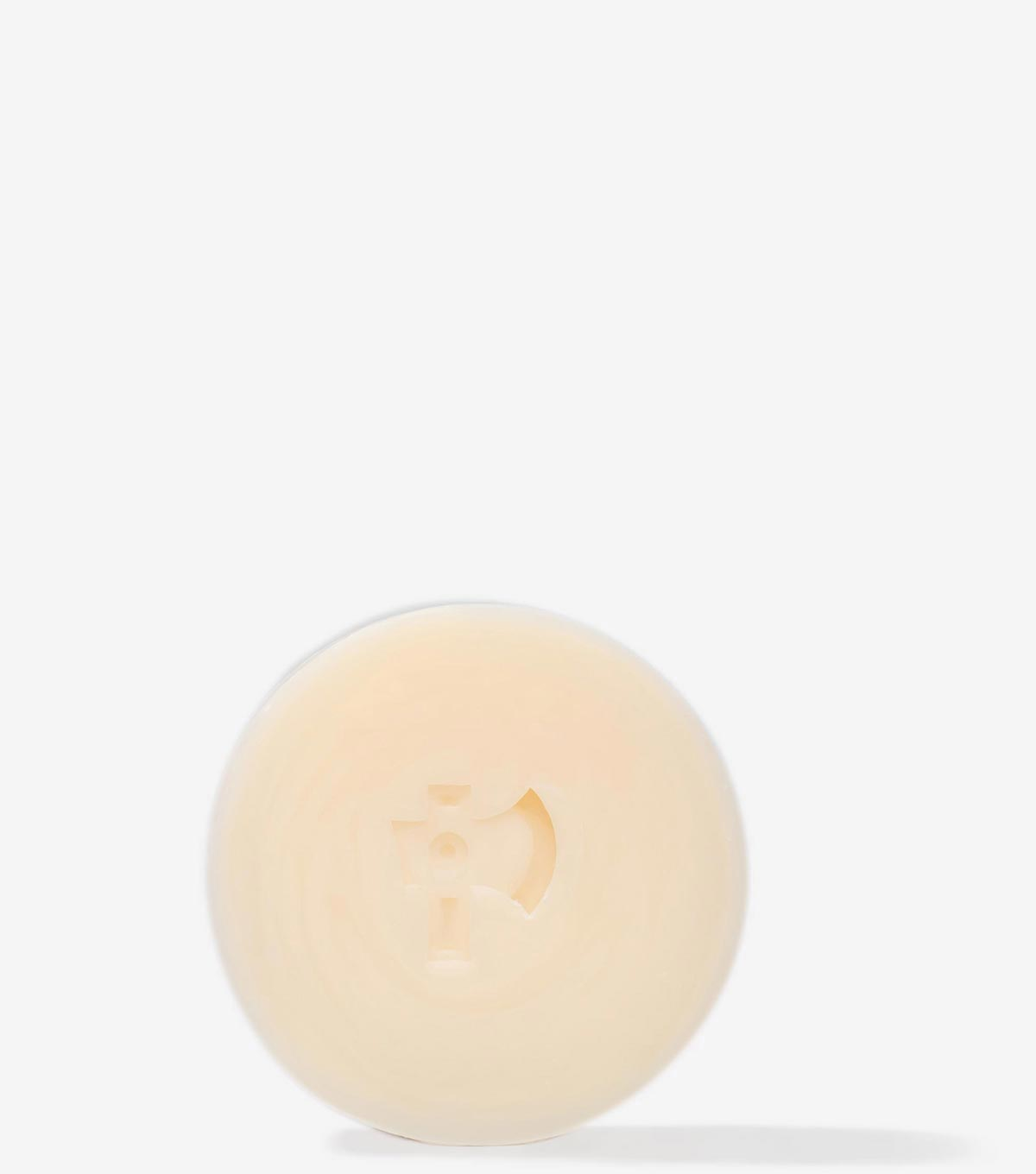 What does it smell like?
This fragrance blend of refreshing eucalyptus, fresh pine, and sweet, sweet cedarwood takes root in your hair and says, "that man is a trailblazer."
Yeah, Tree Ranger keeps you smelling like you just hiked through a Pacific Northwest Forest.
Use it for: washing your beard, hair, face, and body, and as a shave lather.
How Much You Get: 5 oz / 142 g (approx. 1-2 months).
Wow! what a great bar! – Chad
So I ordered the Tree Ranger scent beard oil and utility balm and bar a while back and after using the bar on my body, beard and head I was amazed on how great this bar is. Not only does it smell great and my wife loves it, it works amazing too. I have a long beard and bald head and its just amazing on the skin and hair leaving it fresh and clean. I just ordered a 3 pack and when I start running low I definitely will be ordering again. Hands down the best bar on the market in my opinion.
Just a great product! – Allen
This is the first all-in-one I've ever used and I am very impressed. My hair, skin, and beard get clean without being stripped dry at all. My skin feels soft and nourished after I rinse off. I had feared that i wouldn't like using it in my hair or on my face, but those fears were unfounded.
Top-notch all-in-one – Glen
Working in healthcare leaves one with very little time to have a lengthy grooming routine. The utility bar will make your routine simple, and will leave your hair, beard and skin feeling clean and smelling amazing.
Great product! – Paul
I started using this product on my beard and got fantastic results. It made my beard soft and no flaky skin. I started using it for my body wash and was very pleased with the results.
Double up! – William
The utility bar is amazing. It performs exactly as advertised. I use it for hair, beard, and body wash. It does such an awesome job I had too start doubling my order because my teenage son started using it also.
If you aren't completely satisfied with our products, we'll take care of you. If something doesn't work, we'll find you a product that does, and if we can't, we'll make you whole.
We offer full refunds up to 60 days from the date of purchase.

After 60 days, we can do a refund as store credit.

Swaps are always free (net the difference in product costs).
SAY GOODBYE TO SCENT CONFUSION
What happens when your soap, hair care products, beard care products, styling products, and cologne are all in entirely different fragrances?
You end up smelling all discombobulated. It's confusing—it's scent confusion.
We've worked hard at Beardbrand to formulate a full line of products for hair, beard, and skin in six awesome fragrances. With 12 unique products available in all Gold Line fragrances, and 11 in all Silver Line fragrances, Beardbrand has you covered from the top down so you can finally say goodbye to scent confusion.
SCENT CONFUSION™