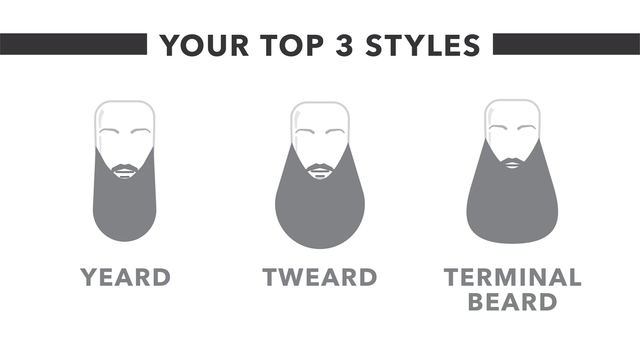 Massive Styles
We recommend actualizing the potential and hunger to grow a massive beard! Rock on. These variations of massive growth are going to get you double takes and compliments, and definitely showcase your facial hair the way you want to. These looks are a much bigger commitment to the beardsman lifestyle, but all signs point to you being on that path whether you know it or not. Get ready to shock and awe with your awesome mane.
If you'd like to see all the different beard styles you can check them out here.
STILL NOT SURE?
Sample each fragrance and get a $10 credit towards your next purchase.
We know it takes some real superpowers to smell a scent blend through your computer screen, so we've put together a Beardbrand Fragrance Sample Set. Each Fragrance Sample Set comes with a $10 credit towards your next purchase. Limit of 1 credit per customer.
Note: Samples are not a complete representation of performance. Fragrance strength varies across all Beardbrand products, allowing them to be worn together without being overbearing.
BUNDLE & SAVE
There's no one-size-fits-all grooming routine — that's why we let you build your own bundle of Beardbrand products.

As you add products to your cart, we'll automatically apply special bundle pricing. The more you bundle, the more you save.

Here's how it works:
Bundle 3-4 items, save 10%
Bundle 5+ items, save 15%
Want to save an automatic 10% without bundling? Subscribe to your favorite products and save 10% every single time they ship.