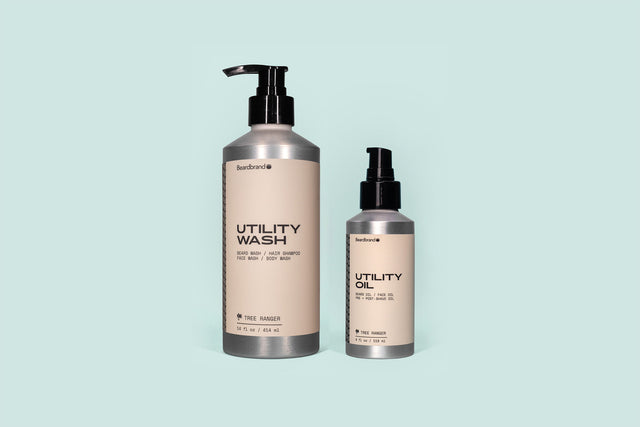 $72
Athletes frequently push the limits to what their bodies can do. Unfortunately, most athletes don't realize their skin also needs recovery.
Most soaps increase dryness and cause dry, chapped, and irritated skin. Most lotions focus on the appearance of moisturized skin, rather than actually helping your hands and skin recover.
Utility Wash & Utility Oil are the best 1-2 punch to help your body stay healthy, clean and recovered. The gentle wash won't dry out hands and it takes just a single pump of oil to bring them back to normal.
✓ Use both products on: hands, beard, hair, face, and skin
✓ Utility Oil lasts about 4 months (5 washes per day)
✓ Utility Wash lasts about 1.5 months (5 washes per day)
Select Fragrance
100% Risk-Free: If you don't love any of the products in this bundle, we'll buy them back or exchange them for another product — no questions asked.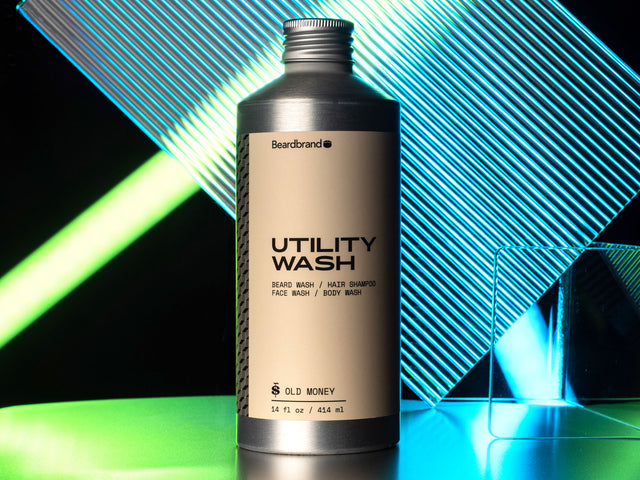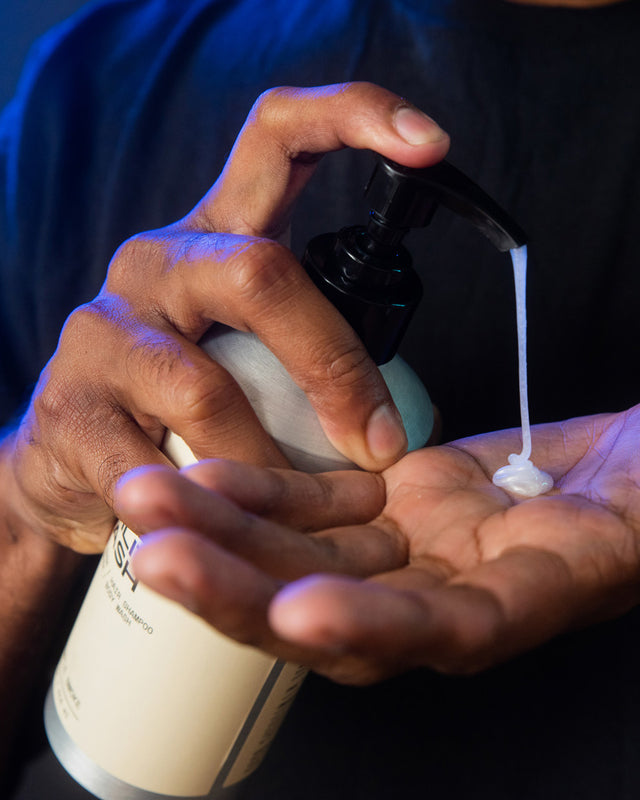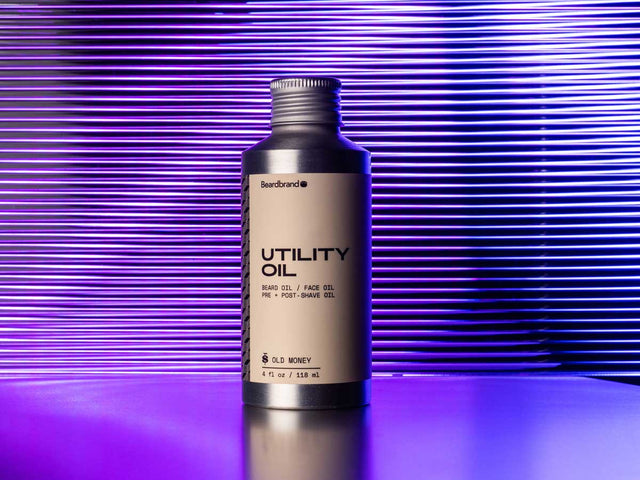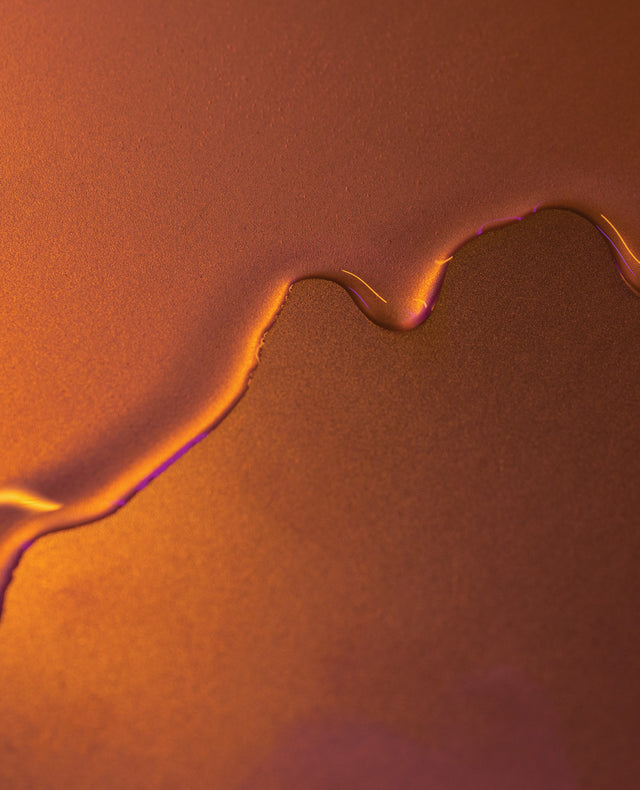 Utility Wash
A do-it-all beard wash, hair shampoo, face wash, and body wash that's gentle so it doesn't dry out post-workout skin. Formulated with hydrating, coconut-derived surfactants, this wash is gentle enough for your hands, beard, hair, and face yet strong enough to wash everywhere else.
Utility Oil
Use this lightweight, moisturizing and non-greasy blend to bring your sore hands back to normal after your workout. An award-winning blend of jojoba, abyssinian, castor, and babassu oils makes Utility Oil the only oil you'll ever need—as a beard oil, skin moisturizer, face serum, and pre/post-shave oil.
OLD MONEY
Old Money
Breathe deep—that's the smell of Old Money. With 23 fragrance notes—including aged oak, amber, and ylang ylang—this is a rich and complex scent that evolves throughout the day. As a fragrance, Old Money is right at home surrounded by rich mahogany, your favorite worn leather chair, a glass of whiskey, and a cigar.

Primary Notes: Oak, Amber, Leather, Lime, Ylang Ylang
Fragrance Family: Woody, Floral, Citrus
Fragrance Type: Rich & Complex
Add to Cart • $72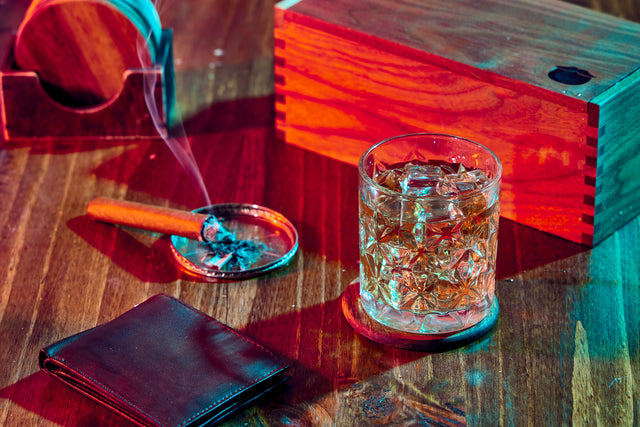 TREE RANGER
Tree Ranger
If a tree falls in the forest and no one is around, does it make a sound? Who the hell cares when you smell this good! We'll go out on a limb and say it—Tree Ranger will leave you pining for more. This blend of refreshing eucalyptus, fresh pine, and sweet, sweet cedarwood takes root in your beard, hair, and skin and says, "that man is a trailblazer." In other words, Tree Ranger keeps you smelling like you just hiked through a Pacific Northwest Forest.

Primary Notes: Eucalyptus, Pine, Cedarwood
Fragrance Family: Herbal, Woody
Fragrance Type: Light & Fresh
Add to Cart • $72
TEMPLE SMOKE
Temple Smoke
Temple Smoke is a mystical blend inspired by the rich fragrance of oud incense. It has deep and warm layers with an earthy, smoky undertone. The complementary notes of palo santo, frankincense, and patchouli create a rich and long-lasting blend. This resinous and smoky fragrance is perfect for a temple retreat or hastily retreating from a temple.

Primary Notes: Palo Santo, Vanilla, Frankincense, Patchouli
Fragrance Family: Woody, Resinous, Earthy
Fragrance Type: Sweet & Smoky
Add to Cart • $72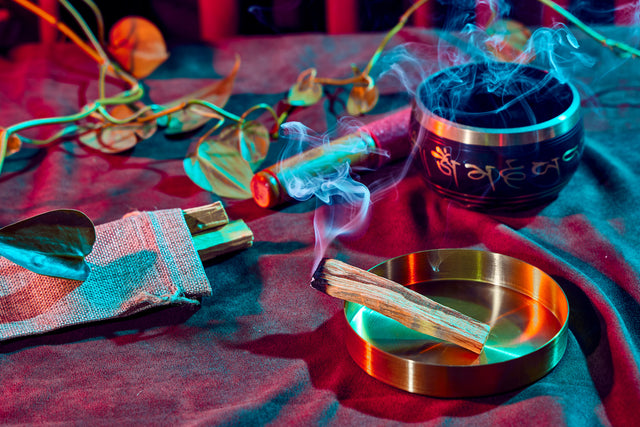 Can you shower too much??
"Apparently so.... I had to install a second shower rack for my collection. The Tree Ranger-UW/S is great. Its my evening and weekend shower routines. Its classic, refreshing, has a calming effect and doesn't dry out my skin like other brands. A must have for that fresh and clean feeling before bed.

However, the star of my shower is the Temple Smoke set. Omg!! That stuff is amazing!! Its my morning routine, as well as evenings out and by far my favorite. And I cant get enough of it! lts so good I put a couple of pumps of the softener in my coffee and butter my toast with the Utility Balm before heading out to work. Just kididing folks, don't eat it. I'm a trained professional. But yeah, it's that good. I highly recommend."
Anthony Testa (Plano, US)

✓ Verified Customer
God I love this stuff
"I've tried many beard oils and this one is my favorite. It's just so damn good. The hit the scent perfect and it lasts which I love. The oil itself leaves my beard looking nice and refreshed not oily or dull. It also keeps my skin underneath from itching. Another benefit, I typically use it twice a day in the morning, to touch it up and give me that nice smell before heading to work, and I have found if I use it at night as well I wake up with a very soft beard. I love it for the rest of my body too I will rub it in after a shower almost like a lotion. It doesn't dry oily so it works out."
Ryan Smith (Austin, US)

✓ Verified Customer
Build Your Own Bundle
There's no one-size-fits-all grooming routine — that's why we let you build your own bundle of Beardbrand products and save a little in the process.

As you add products to your cart, we'll automatically apply special bundle pricing. The more you bundle, the more you save.

Here's how it works:
Bundle 3 products + get 1 more free*
Bundle 5 products + get 2 more free*
Bundle 7 products + get 3 more free*
*The free item(s) will always be the lowest-priced items in your cart.

Want to save an automatic 20% without bundling? Subscribe to your favorite products and save 20% every single time they ship.
Shop Bundleable Products