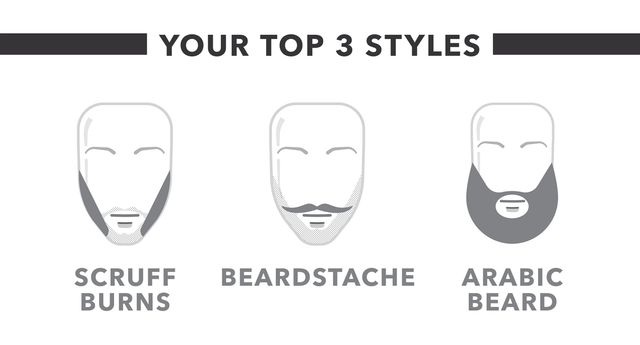 Hybrid Styles
You've got a lot of different features to celebrate, which gives you a lot of options! We recommend combining different styles to switch up your look - be it a walrus mustache with a short beard, or a circle beard with scruff on the cheeks and neck. Having a hybrid look allows you to pick which features you want to showcase while still having facial hair that's so unique it won't be forgotten.

If you'd like to see all the different beard styles you can check them out here.
BUNDLE & SAVE
There's no one-size-fits-all grooming routine — that's why we let you build your own bundle of Beardbrand products and save a little in the process.

As you add products to your cart, we'll automatically apply special bundle pricing. The more you bundle, the more you save.

Here's how it works:
Bundle 3 products + get 1 more free*
Bundle 5 products + get 2 more free*
Bundle 7 products + get 3 more free*
*The free item(s) will always be the lowest-priced items in your cart.

Want to save an automatic 20% without bundling? Subscribe to your favorite products and save 20% every single time they ship.